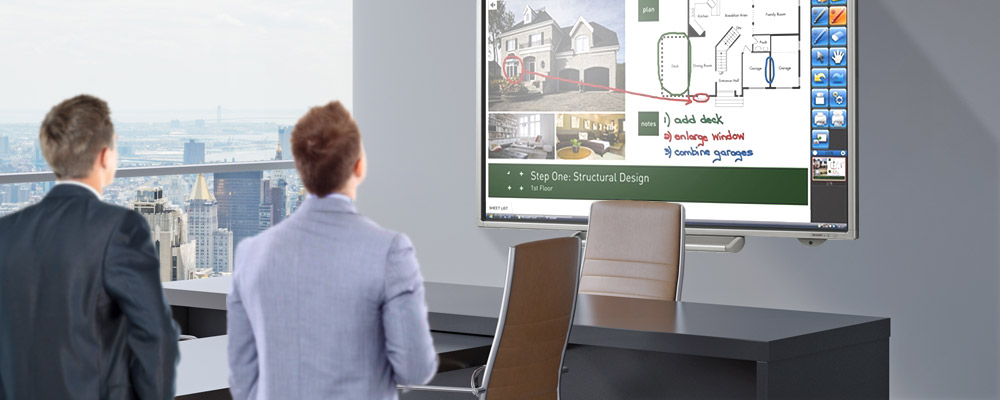 Improve Your Collaborations & Presentations with Digital Whiteboards
At the James B. Schwab Co., we take pride in helping you discover new possibilities for your business. We seek out equipment and solutions that enable your office to function smarter and more profitably.
Our digital whiteboards are a great example of products that open up the ways you work every single day. With these devices, you can:
Present information in fresher, more engaging ways
Enhance your ability to collaborate with others
Improve your brainstorming sessions
Features of the Schwab Co.'s Digital Whiteboards
The Schwab Co.'s digital whiteboards come with a variety of outstanding features, including:
Stunning high-res screens, which can display millions of colors
Ability to create and edit content with your finger or a felt-tipped pen
Security features like PIN codes and automatic data erasing
Ability to save your content to USB drives and network directories
Ability to connect with multiple computers and mobile devices at once
More Office Systems
The Schwab Co. has several other products that allow you to work in new and exciting ways. Click the links below to learn about our other office systems:
---
To discuss how our digital whiteboards can enable you to create and share content better,
Interested in automation?